In the world of technology, everybody is always looking for the next big thing. And when you find something that has potential, you have to determine if it's just going to be a fad or if it has staying power. Because the worst thing you can do is go spend thousands of dollars on some nice new equipment only to have it be irrelevant in a couple years. Well the next (possibly) big thing is here. 4K Ultra HD TVs are the next step in entertainment technology.
The resolution and quality on these TVs is going to be amazing. And guess who's starting to take advantage? Porn studios. There have already been a few studios that are heading in the direction of producing 4K Ultra HD videos. Can you even imagine? Make a POV movie with this quality level and it will be like you are actually in the room with that girl. Hell, I'll bet you'll even start to think you're actually getting your dick sucked because it looks so good. And who wouldn't want to see an ass like Remy LaCroix's in that quality?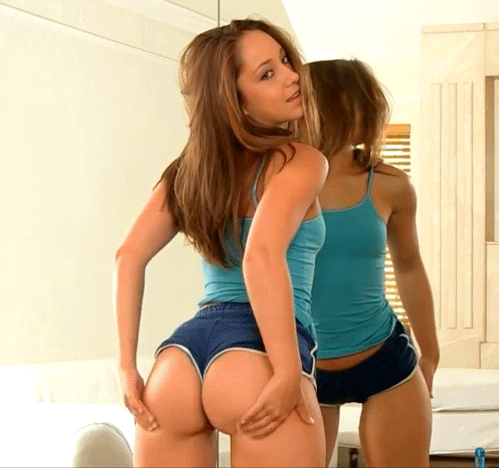 I'm also curious to see if the level of attractiveness in the average porn star starts to rise as we get higher and higher quality videos. Let's be honest. Sometimes porn stars can not be the most elegant looking of people. They cake a bunch of make up on them to make them look acceptable and "attractive", but really, they're just average people you'd see walking down the street. But with these Ultra HD quality TVs, it will be increasingly harder to mask appearances. This could be a win-win for us viewers. Not only will we get better quality, but we will also get hotter ladies. I mean, it makes sense. The more money and quality that is put into making these movies, the bigger the job will get. You're no longer just filming a girl in some random bedroom with a camcorder. Due to this increase in production, it's only normal that the quality of stars increases, too.
Now, these TVs are still a ways away from being mainstream, but it's always fun to look ahead and speculate. And hey, if you happen to have $40,000 just laying around, you can purchase this amazing 4K Ultra Short Throw Projector from Sony. I know I would if I had that kind of money to just throw away. This thing looks amazing.