The Sex Awards took place last night. While the event won't be broadcast until January 2014, I took to Twitter to get some behind the scenes looks and photos to get a glimpse of what exactly was going down.
First off is the always lovely Tanya Tate. At 34 Ms. Tate is still looking great and holding her own compared to a lot of the new, young girls. It's also nice to see a normal getup. Just because you're at an awards show for porn doesn't mean you have to dress like you're about to go film a lingerie masturbation scene.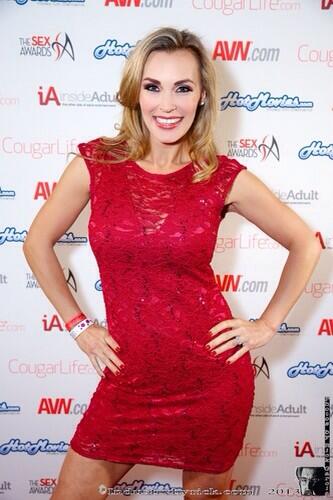 Speaking of the young generation of porn stars; one of my more recent favorites, Casey Calvert, was excited to be at the event. Just look at that face! I'm guessing that Casey is soon going to become a regular at these types of awards.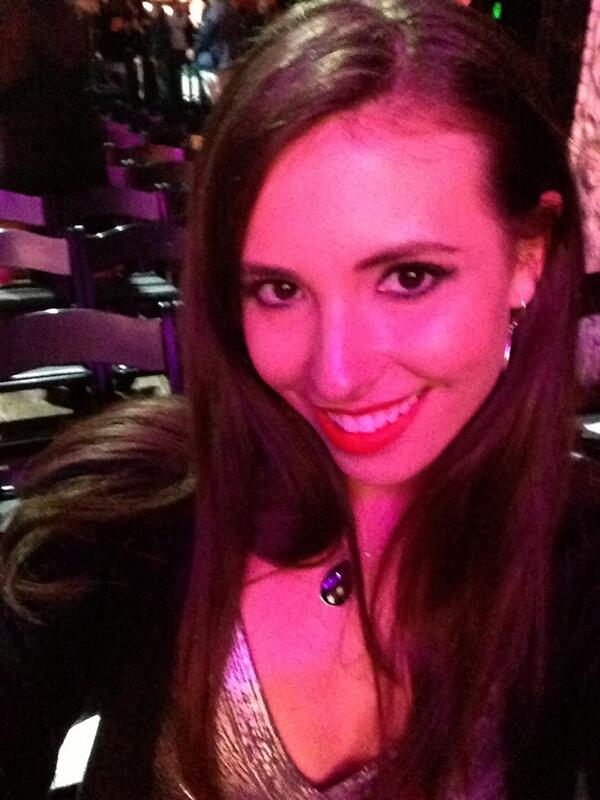 What adult industry event would be complete without the power couple themselves? James Deen and Stoya showed up looking dapper as ever. And if you listen closely you can hear the sound of a thousand men groan as they realize they will never be as lucky as James Deen.
My favorite picture from The Sex Awards definitely has to go to Aaliyah Love, though. I wonder what it's like to be in a room with hundreds of people only for your naked body to appear on a gigantic projection screen.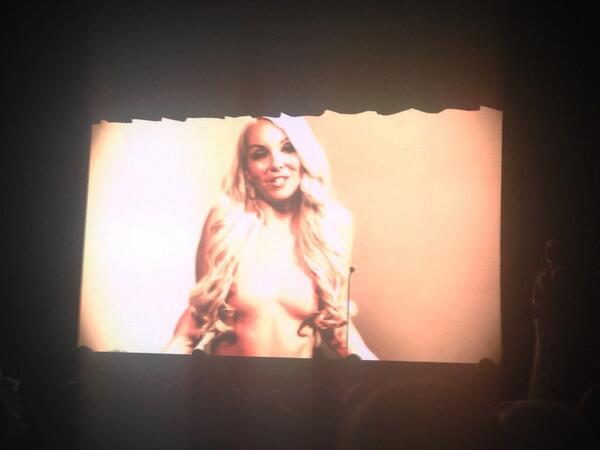 Well that's it. Make sure you tune in once January rolls around to catch the full event and see who won each category. Leave your predictions in the comments for who you think the winners will be, and if you guess correct a lucky few of you may just find yourselves with some free minutes to HotMovies.com.