5. Eva Angelina
Eva Angelina is actually a lot of things. Chinese, English, Irish. But she's also part Cuban, which is what makes her eligible for this list. She starts the list off strong, as Eva was named a top 12 female porn star by Maxim in 2010.
4. Lela Star
Lela Star is always a great watch. Her petite frame brings something different to the world of latina porn stars. While I never get tired of big asses, it's a nice change of pace to see Lela get tossed around by dudes in videos. Her face also always reminds me of Kim Kardashian. Which is cool because I really want Kim to do porn. So until that happens, I can just pretend her and Lela are the same.
3. Kristina Rose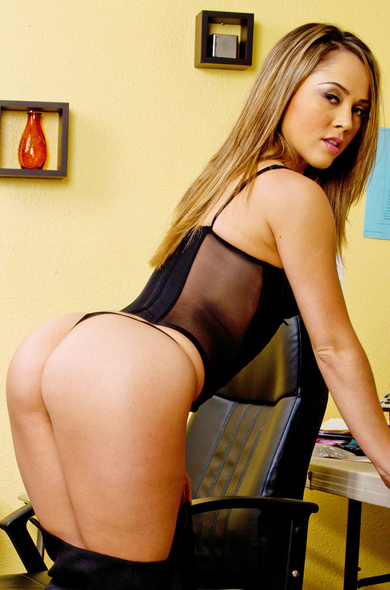 Rose didn't start doing porn until the age of 23. Which for the industry is pretty late. However, since then she's been a fantastic addition. Kristina has one of the absolute most fantastic asses you're going to find. And if you follow her on Twitter, she just seems like someone who'd be really chill to hang out with.
2. Jynx Maze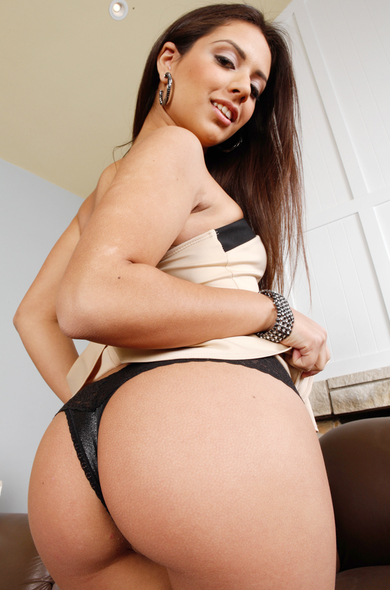 Jynx Maze is the baby of the group at just 23 years old. But don't let her inexperience full you. I think she's got one of the overall bodies on this list, and she's bound to be a huge industry star for years to come. Jynx is also nice enough to have her own Tumblr full of incredibly sexy photos of herself. Have fun!
1. Rebeca Linares
Number 1 on the list of the top 5 hottest latina porn stars is one of my all time favorites, Rebeca Linares. A lot of times porn stars may have nice boobs or a great ass. However, it's not all of the time that you find them just downright sexy. Rebeca Linares is one of those people. She is an absolutely beautiful lady who's a ton of fun to watch in videos. She's the perfect combo.
Lucky for you, it just so happens that there's a video on HotMovies with all of these beautiful women plus some. 25 Sexiest Latin Porn Stars Ever! is a must see if you're in to latina porn stars as much as I am. You will rarely come across a video filled with more attractive women.